The Basement Empire


I've started with huge plans for a large basement
empire, including much of the northern district of the
Rio Grande Southern, as well as Montrose, Grand
Junction yard, Glenwood Springs Depot, and Eagle
Canyon on the Denver and Rio Grande.
Many modelers with the space start with all the
benchwork, then lay the entire mainline, then work
in segments completing the secondary tracks and
scenery. It's too much for me.
My grand plans still stand, but I've decided to take it in
more reasonable chunks. Here's the section I'm going
to complete, track, scenery, everything before I put
up another sqare foot of benchwork.
Download autocad DWG file here.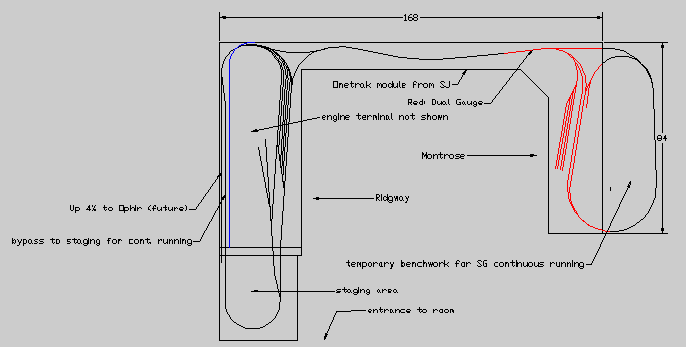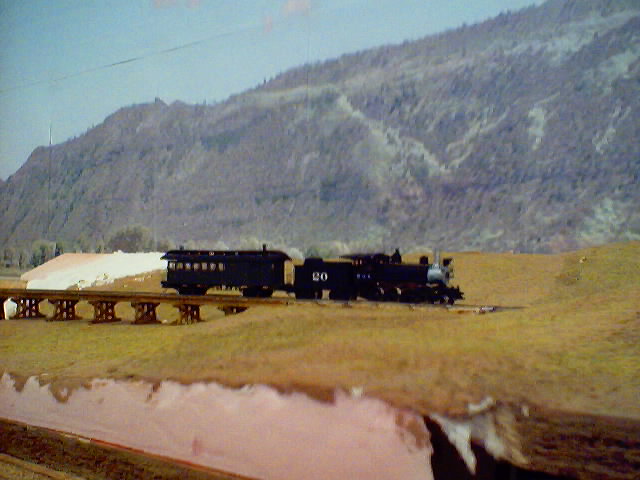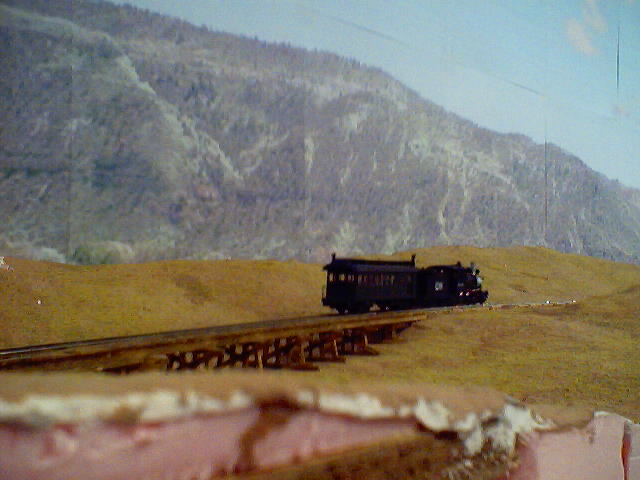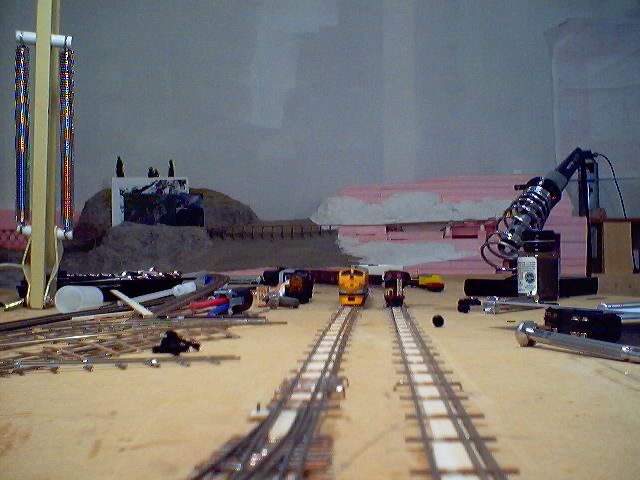 Of course, I still have scenery and trackwork to finish on the highline,
follow progress here.